What You Will Learn In This Training…
Module 1 – Getting Started:
There are 4 "must learn" variables you need to know to successfully invest in note buying.
Module 2 – Finding Deals:
There is a lot of confusion in the market on how to find these distressed assets. Let me clear the way and show you exactly what to look for when finding the deals.
Module 3 – Pricing Deals:
You know how to find the right deals, now let's get into how to price the deals correctly.
Module 4 – Sourcing Money To Buy Deals:
You can find the deals, price the deals, the next step is sourcing the deals. You may be asking, "Where's the money?!"
Module 5 – Closing Deals and Making A Profit:
The final piece to the training (and I'm sure the part you are most excited about) …closing deals and making a profit.
Grab Your FREE Book Today!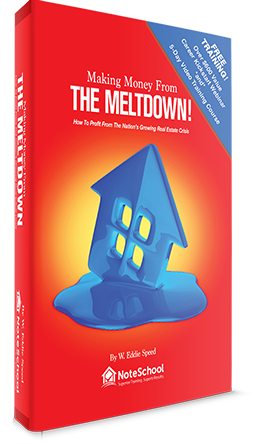 ×