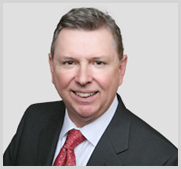 W. EDDIE SPEED
Southlake, Texas
If you want to understand where the best real estate deals are in your market – and how to get them on your books quickly – then my free book is for you.
Here's what this is all about…
In September of 2008, several major financial institutions collapsed, kicking off a major global recession. The collapses came – in large part – thanks to the loose lending practices of those banks. Particularly mortgage-backed loans. The banks lent money to people who never should have qualified – all in the name of greed. And they paid the price… But so did the average American. 9 million jobs were lost. Real Estate dropped by an average of 30% across the nation.
It was a complete financial MELTDOWN. Suddenly even qualified buyers couldn't get loans. It drove a lot of real estate deals underground.
Not to sound morbid or callous, but… I've been waiting my whole career for this – making money in real estate in this kind of market is like shooting fish in a barrel – if you know how to find the deals. Understand. I'm not taking advantage of people, I'm helping them. I create win-win's every day.Yes, the meltdown started in late 2008. And the situation hasn't improved. The market – your market – is still flooded with underground deals.
People still need to buy – and sell – even if banks aren't lending. That's why I am writing to you today…
My FREE book shows you how to find and finance these underground deals…